WHY YOU SHOULD NEVER MISS SOFTWARE UPDATES
Published 06/09/2019 17:13
|
Tech News
|
comments
---
Software updates are essential for your mobile and computing devices. They are extremely necessary for improving the overall performance, stability, security of your system and resolves issues that you are not even aware of. Usually, people tend to ignore any software update that the system seeks permission to install. It asks to update it now or later and people delay it. The next time it asks the same process is repeated. There is nothing wrong with it because software updates take time and usually hamper the performance of other apps while updating. But no matter how nagging you find an update you should install an update as soon as the system gives a hint.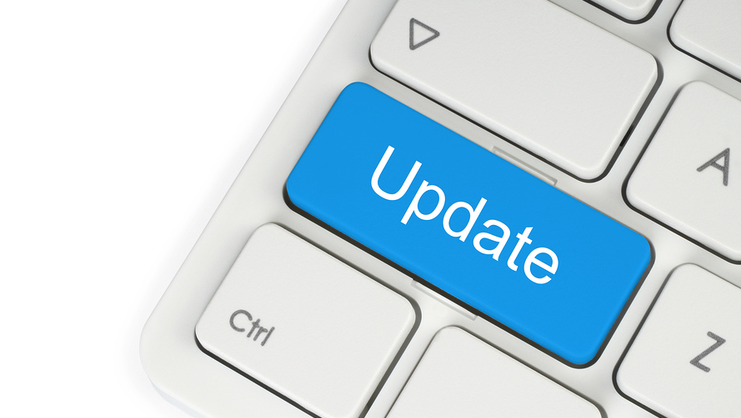 So in this way, your programs miss an update that they desperately need to perform better and make the whole experience efficient and worthwhile for you. Software updates are the nourishment your programs need, so don't deprive them of one. It is not just the functionality that improves with a Software update but there are many other benefits that come hand in hand with an update
Improved security
Software updates prevent your system from cyber attacks and make it more secure. This is because when your programs are not updated for a long time they become vulnerable to exploits by cybercriminals. There are certain errors and deficiencies in the previous version that dampen its performance and leaves opportunities for cybercriminals who feed on these glitches and bugs in the programs
Troubleshooting
Software developers are constantly observing the performance of their programs. And they are ever constantly working to make their program better. Once they have developed the improved version of their original program they release an update. And that update is the solution to any problems which might be present in the previous version.
Better stability
The software update, as it is obvious from the word update are present to make your system updated and that is in the form of better stability.  An update will make your system perform better, sometimes you can visibly see the difference but most of the times the improvement is backstage you cannot see them. They just make the system work better. These updates also provide better integration between apps and make the overall operation of your system efficient and effective
AUTOMATIC SOFTWARE UPDATER
These benefits that can be attained from a software update makes it essential for you to install a software update. But since you find it quite nagging and inconvenient. To overcome this problem, the software updating process is now automated and you can find certain software that is present to automate the update process.  Download the automatic software updater you think is the best and enjoy excellent performance of your system.