No more repairs for your Sony Play station 2 after September 7th, 2018
Published 06/09/2019 17:22
|
Tech News
|
comments
---
Sony Play station 2 ranks among the top bestselling game home video game console list of all times and over the years it has sold 155 million units launched in the year 2000. It has been reported that over 3874 game titles have been released for play station 2 over its run in the international market. Play station 2 allowed you to play high profile games like  Grand Theft Auto, Final Fantasy, and Metal Gear Solid series was released exclusively for the console. Several prolific series got their start on the PlayStation 2, including God of War, Ratchet & Clank, Jak and Daxter, Devil May Cry, and Kingdom Hearts.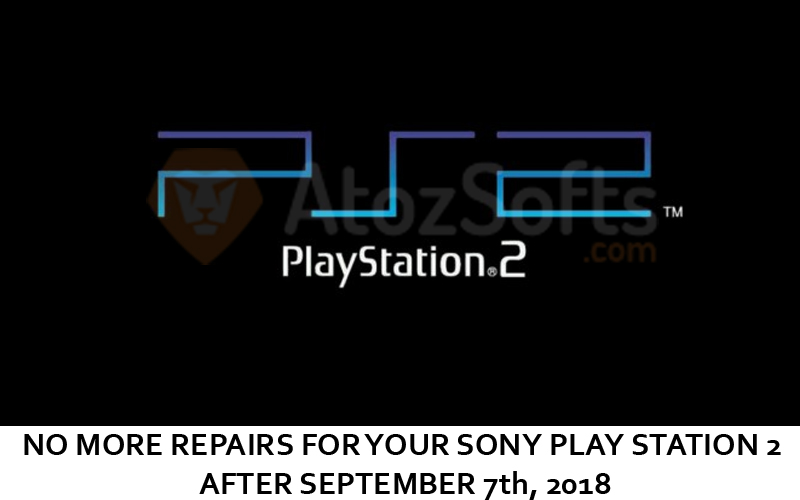 Sony has been giving after sales repair service for 18 years. But Sony announced that it will cease its repair service facility for play station 2 from September 7th, 2018 in Japan. Although Sony ceased production of play station 2 in December 2012 it still continued providing after sales services.
But now this ease of after sales service is now over. You no longer have this brilliant facility to repair your malfunctioning Play Station 2. As per Sony Japan's notice of termination of PS2 after-sales service which was given officially to reflect that it would longer accept new requests the final deadline for any repair form was till August 31st. Any user who is faced with a broken Play station 2 after the deadline will have to fix their machine themselves and look beyond Sony. Sony, keeping up with their name reasoned that they have withdrawn this facility because of inventory issues and scarcity of parts available for the repairing Play station 2 as it is now 18 years old. For those who have filed for repair before the deadline date, Sony has declared that it may be impossible for some repairs to be carried out due too severe inventory issues.
So If you have any damaged Play station 2 at your disposal, send the broken consoles before August 31st or else Sony won't accept any complaints.