IPhone Does Not Eavesdrop On You, Says Apple CEO
Published 06/09/2019 17:30
|
Tech News
|
comments
---
Apple recently claimed that that iPhone doesn't listen to us except for the clear voice trigger saying 'Hey Siri'. This matter was highlighted by Apple in a letter to US Federal authorities saying that despite the prevailing conspiracies against iPhone, it only listens to users when they voice 'Hey Siri' and it gives a visual alert every time it is listening to the user. This is part of Apple's developer guidelines which explicitly state that whenever an app is listening to the user it should give a visual alert.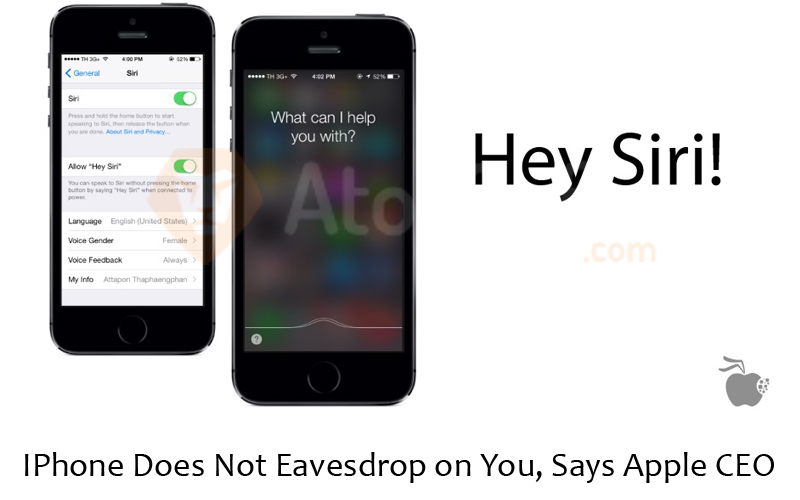 Surprising that it may seem this letter was not written out of the blue by Apple. But in fact, this was in response to a letter written by the Energy and Commerce Committee, to both Apple CEO Tim Cook, and Larry Page, the CEO of Google's parent company Alphabet requesting details about their smartphone data collection practices. Thus, apple gave a complete explanation with regards to this matter. It further said that all apps on the iPhone are obliged to show a visual signal that the user is being listened to by the app. Apple also said that it has a strict policy regarding these terms and if any developer is known to violate its privacy terms they are removed from the store.
If you were worried about your iPhone eavesdropping on you, rest assured. It is doing nothing of the sort and it respects your privacy.