"Hologram" lecturers to teach students at Imperial College London
Published 09/11/2019 16:22
|
Tech News
|
comments
---
The plan is to put a spin on conventional college lectures by having guest lecturers make "hologram" appearance. Imperial College London employed the technology use at a special event on Thursday and will be extending its use, with the belief that it will be the first academic institution to do so. Imperial will start with using the technology in its Business School activities only, but hopes for it to become more common with time.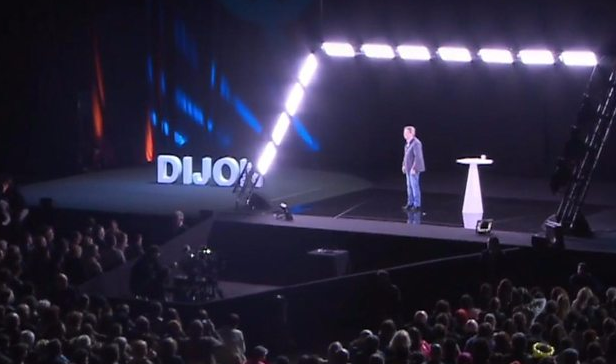 Dr. David Lefevre, director of Imperial's Edtech Lab says, "The alternative is to use video conferencing software but we believe these holograms have a much greater sense of presence. The lecturers have a high definition monitor in front of them which is calibrated so they can point at people and look them in the eye. They can really interact."
Several people can appear at the same time, too.
However, these illusions are not exactly holograms but they aren't the Pepper's Ghost effect used in the entertainment industry and by politicians like Jean-Luc Melenchon and Narendra Modi. The technique Imperial will use was developed by Arht Media, a Canadian company.
Dr Lefevre explains that Pepper's Ghost cost an enormous 150,000 GBP to run a single event, not to mention the intricate setup that is required. In contrast, this is much simpler, he says. "You project upon a glass screen, and a backdrop behind it uses software to give it an illusion of depth.
"It runs at the low thousands each time, so for the first time universities can afford it."
Lecturers have to make use of a "capture studio" to send their image. They are filmed against a black backdrop which is well lit from both sides.
Imperial hopes to build an external studio in Los Angeles and another one in Toronto in addition to a portable kit to invite guests from all over the world for talks at the university. It will also use its facility to allow one of its own lecturers give a talk to a Spanish business school in February.
Imperial sees this as an opportunity to attract talent overseas without having to fly them in which no doubt requires the guests to invest more of their precious time. Imperial will also be able to project a single invitee to several lecture halls at once, and be able to play the recorded talk back in the future. Playing the recorded version will, however, take away the core advantage of students being able to interact with the lecturers.
There is obviously a chance that the guests will not want to stay around after their time ends. And the risk of a technical problem occurring is always there, too. But overall, Imperial believes that the advantages outnumber the disadvantages. It believes that this the kind of technology which will be become a "mainstream" use, granted it truly does work the way it is believed to.