GoGoPDF Guide: Step By Step Tutorial On How To Compress Your Portable Document Format (PDF)
Published 19/01/2021 1:50
|
Blog
|
comments
---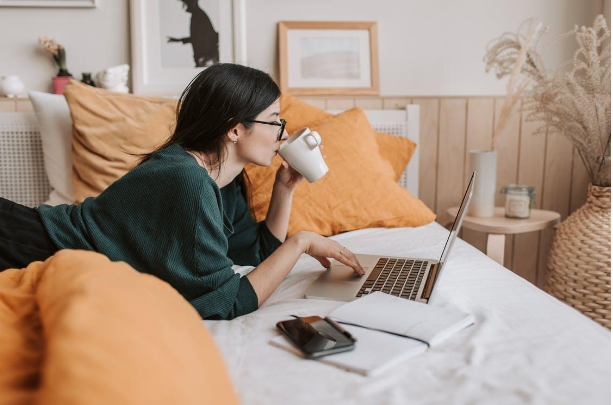 If you are using online documents in most of your online activities, then you are not new to encountering some minor issues in configuring your online documents. Configuring your documents may come in with a tricky business as it is troublesome to configure your document if you don't have the proper tools in the first place.
One of the most trusted and reliable third-party tools that may come in handy when handling your online documents is the GoGoPDF. In this article, we will discuss how to compress your Portable Document Format or PDF while using the services and tools of GoGoPDF.
What is GoGoPDF?
As we have said, GoGoPDF is a third-party tool that may come in handy when configuring an online document. They specialize in converting PDF files into another format or converting MS Office documents into a PDF file. Several other functions may help you utilize using your PDF files to the utmost advantage.
These functions are Repair PDF, PDF Reader, Edit PDF, Rotate PDF, Delete PDF Pages, Share Documents, PDF to PDF/A, and many more. These functions that we have mentioned are just a few functions that are available on their website. PDF compress is also one of the functions that their website offers to the public.
Compressing your PDF files might be a problem or a heavy workload for any individual without the help of a third-party tool for your online documents. GoGoPDF will help lessen the heavy workload in front of you and solve most of your online document problems. You can start compressing your PDF file with GoGoPDF anytime and anywhere you want.
Reasons To Compress Your PDF File
Compressing a PDF file has been one of the best benefits in configuring your PDF files that you should take advantage of. When you compress your PDF file, you are reducing the file size of your PDF file. This will lead to your ability to transfer or share your PDF file online much faster than usual.
This is usually done when a platform only allows you to upload a certain amount of file size into their website. Compressing a PDF file also gives you a much more spacious room for your device storage. However, compressing your PDF files will only save up a little amount of space from your device storage. It is recommended to use online storage to save up more space for your storage.
Even though compressing your PDF file is a massive benefit for you and your online document. Keep in mind that compressing your PDF file also comes with a drawback. When you compress your document, all of your document's image and overall quality is also reduced. This function is not recommended if you have pictures in your PDF file.
How To Compress Your PDF File
Compressing your PDF file with the help of GoGoPDF is one of the easiest things to do. When you are using the tools of GoGoPDF, it rests assured that you will be converting your PDF file in the best quality possible and utmost the fastest way. All you need to do is visit the website of GoGoPDF and follow this series of procedures.
You need to upload the PDF file that you want to reduce the file size. You can upload your PDF file into their system by selecting your PDF file or using their new unique feature, ";Drag and Drop.";
GoGoPDF will now begin to Compress your PDF file.
Wait for your PDF file to be converted entirely. Once everything is set, a download button will be available.
Download your newly compressed PDF file into your storage. You can also share it directly with your preferred recipients.
Free To Use
Most of the third-party tools in today's internet offer you various features and promise different kinds of gimmicks to be drawn in purchasing a subscription to use their platform. However, when you choose to use GoGoPDF as your online PDF converter tool, you will rest assured to be able to save every dime in your pocket because all of their services and tools are for free.
Yes! You can use every tool and service they offer for free. There is no need for any tools to be downloaded into your hard drive or signing in to any account. All you need to do is visit their website and start converting your PDF file.
Takeaway
This may be one of the best ways to compress your PDF files online and have various benefits that are inclined to your convenience and the quality of your newly converted PDF file.