6 Reasons to Use WhatsApp Business API
Published 13/09/2022 13:42
|
Blog
|
comments
---
WhatsApp has over two billion active users and is used in over 180 countries, with over 100 billion messages exchanged daily, making it more essential for businesses to be available where their customers are and where they expect and want to interact with them. WhatsApp Business enables organizations to securely and safely message customers directly on the WhatsApp messaging platform.
Unlike SMS, WhatsApp is usually tied to one phone number and offers a branded business profile instead of a digits string. This makes it easier for customers to know who they're getting messages from or chatting with. Here are six reasons to use WhatsApp business API.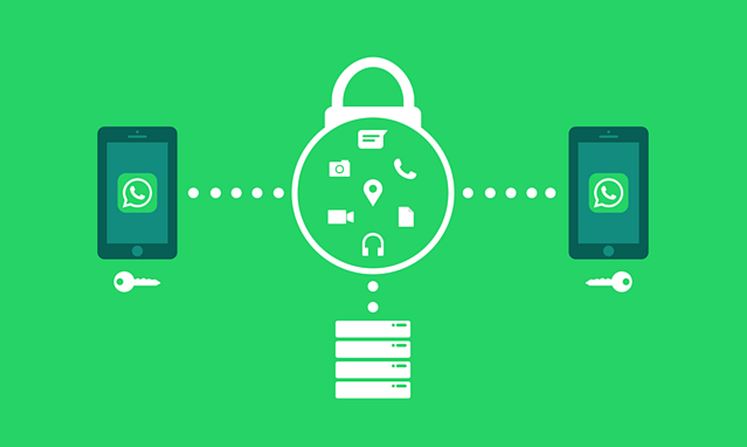 URL: https://pixabay.com/illustrations/whatsapp-messages-phone-cellular-2842640/
1.    Connect with customers
Every successful business understands that delivering outstanding customer experiences depends on looking for consumers where they are and on the channels they prefer. Traditional communication platforms no longer meet customer demand and are being forsaken in favor of more suitable omnichannel solutions. Adopting WhatsApp business API makes it easier for you to reach your customers on a platform they already love, making engaging and increasing customer experience simpler.
2.    Build customer engagement
In today's business world, every company needs to understand customer engagement now more than ever, regardless of how big or small it is. WhatsApp business connects users with the businesses they want to interact with and purchase from. This helps your business conduct two-way conversations with consumers and prospects and send notifications to them, engaging your customers.
Engaged customers deliver a better lifetime value than non-engaged users. With WhatsApp Business API, your brand can reach out to prospective customers without boundaries, creating regular interactions. It also ensures higher deliverability with an increased read rate.
3.    Personalize your business profile
WhatsApp business enables you to customize your profile. Rather than responding to someone's profile full of personal status updates, your company profile is filled with crucial business information, including contact information, operating hours, your site's URL, and a summary description of your services or products. This adds legitimacy to your organization, encouraging consumers to trust and conduct business with you.
4.    Leverage labeling for tracking
WhatsApp business comes with a feature that lets you label customers based on their order status. Instead of naming your customers as promo clients or new customers, you can categorize them immediately after their status changes. You can use terms like paid, pending payment, and others, making customer interaction and sorting easier.
5.    Insights for better planning
WhatsApp business accounts have a unifying characteristic for providing diverse analytics for every customer. You can track each sent message's delivery report for valuable behavioral insights. You can also view if a customer has seen a message and the delivery status to initiate future interactions with customers based on the read receipts. Asking for feedback using simple, interactive fast reply buttons is another excellent way to get customer insights.
6.    Private and secure messaging
WhatsApp has end-to-end encryption and strong attention to safeguarding subscriber policy. Customers want familiar, secure ways to connect with companies they want to engage with. WhatsApp protects businesses thanks to the two-factor authentication requirement in the app. They can rest assured that the people they're engaging with are who they claim to be.
Endnote
Companies are increasingly adopting WhatsApp to engage and transact with customers. Consider adopting WhatsApp business API for your organization to enjoy these benefits.